The Doc Center is used to store your documents that are not invoices or credit notes and organize them as you wish, per customer, in the Console.
Here's what you can do in the Doc Center:
How to go to the Console's Doc Center
Go to Documents
Click on the Doc Center tab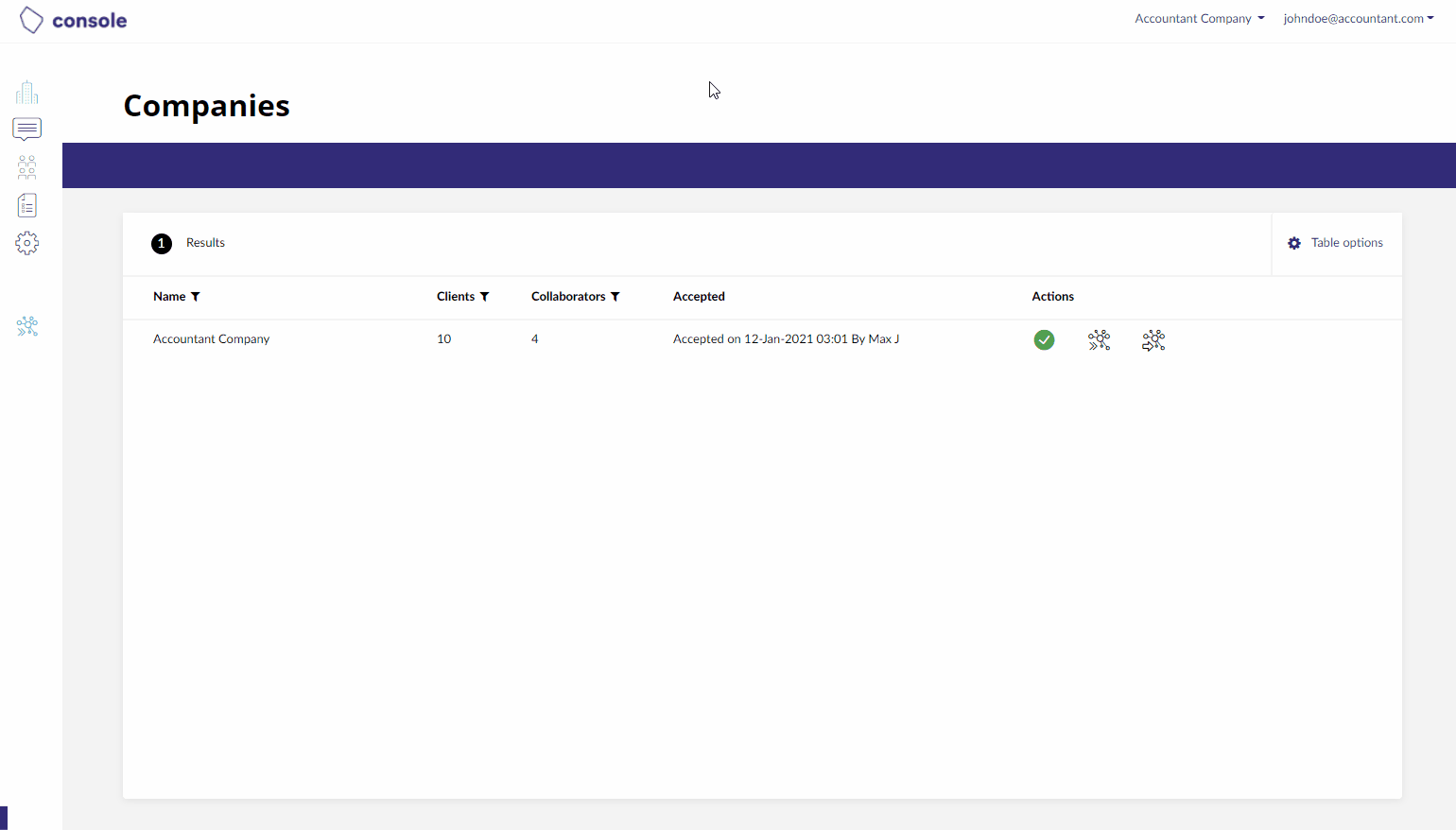 Create folders and subfolders
Select a customer
Click on Create new folder
Name your folder
To create a subfolder, click on the folder you want to create it in from the tree structure on the left and repeat the steps above.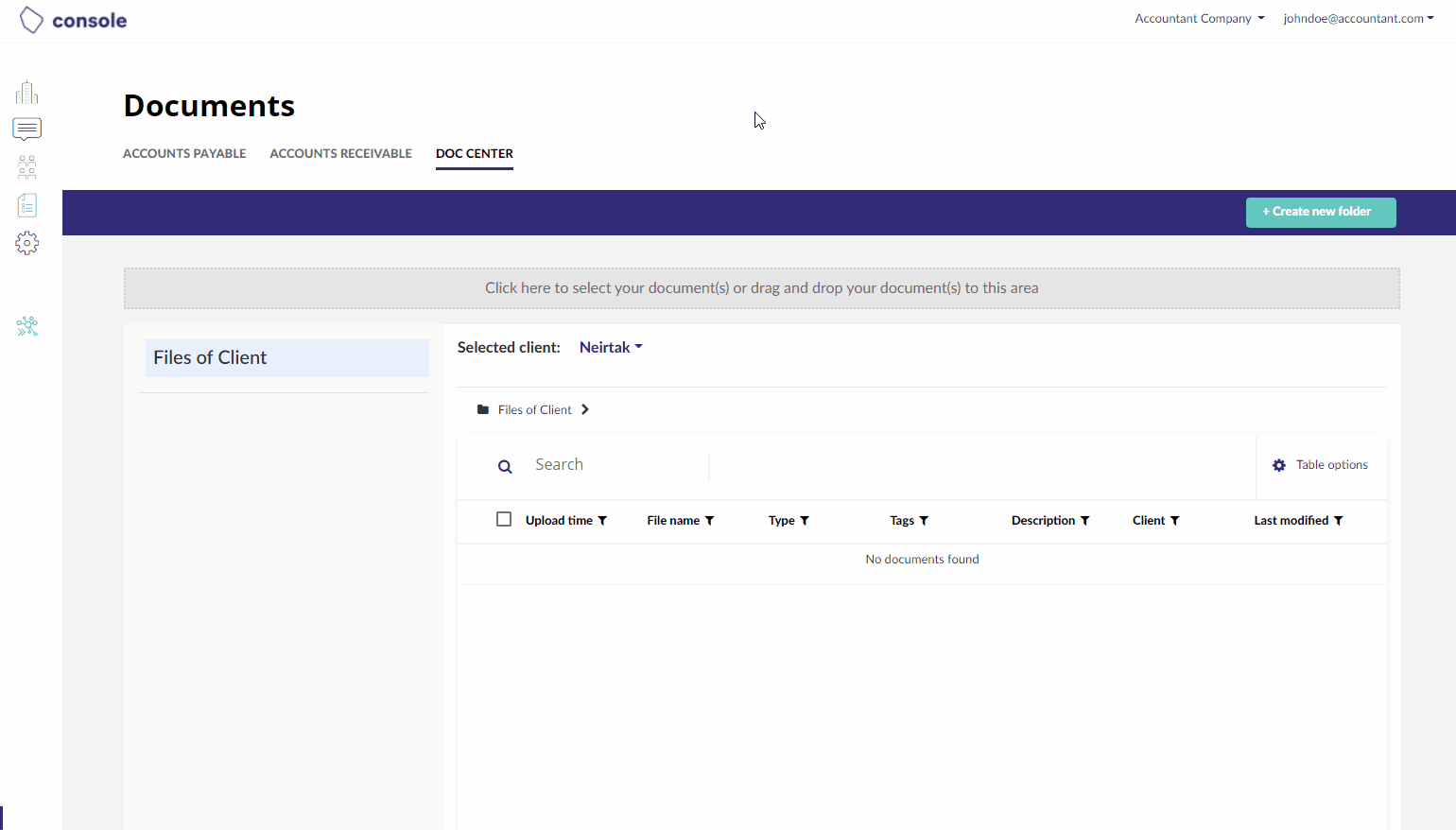 Your folder structure will be visible on the left: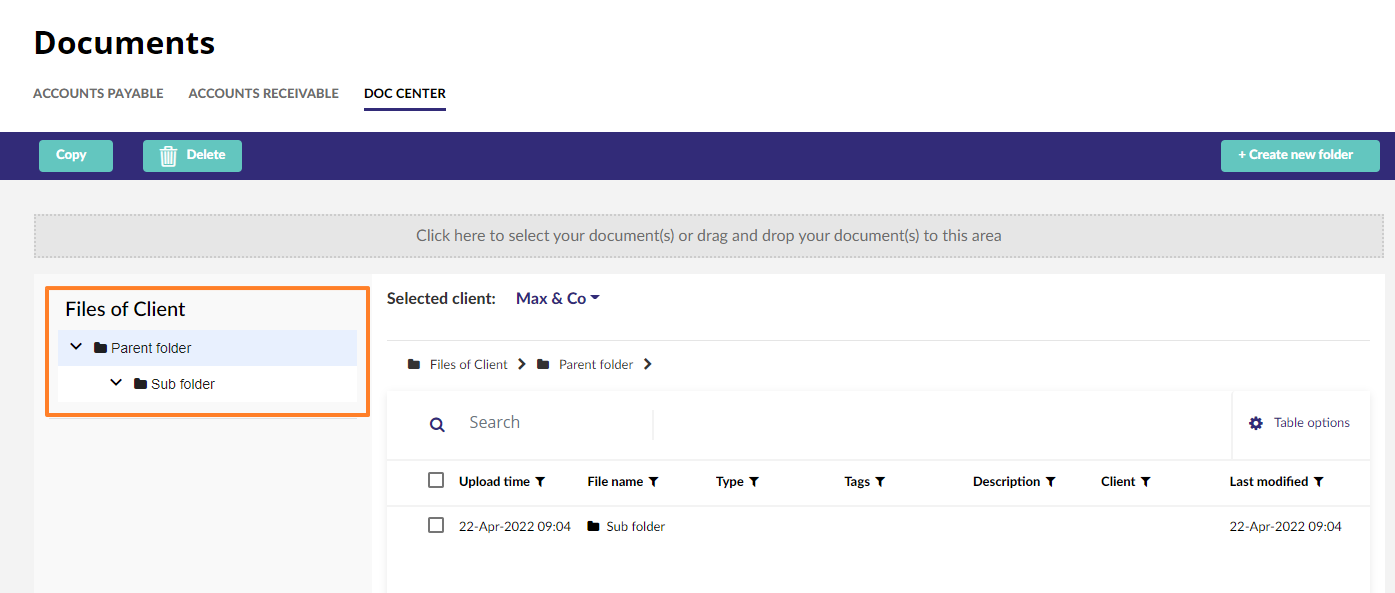 Upload documents
Drag and drop your files or click the grey area to open the files explorer.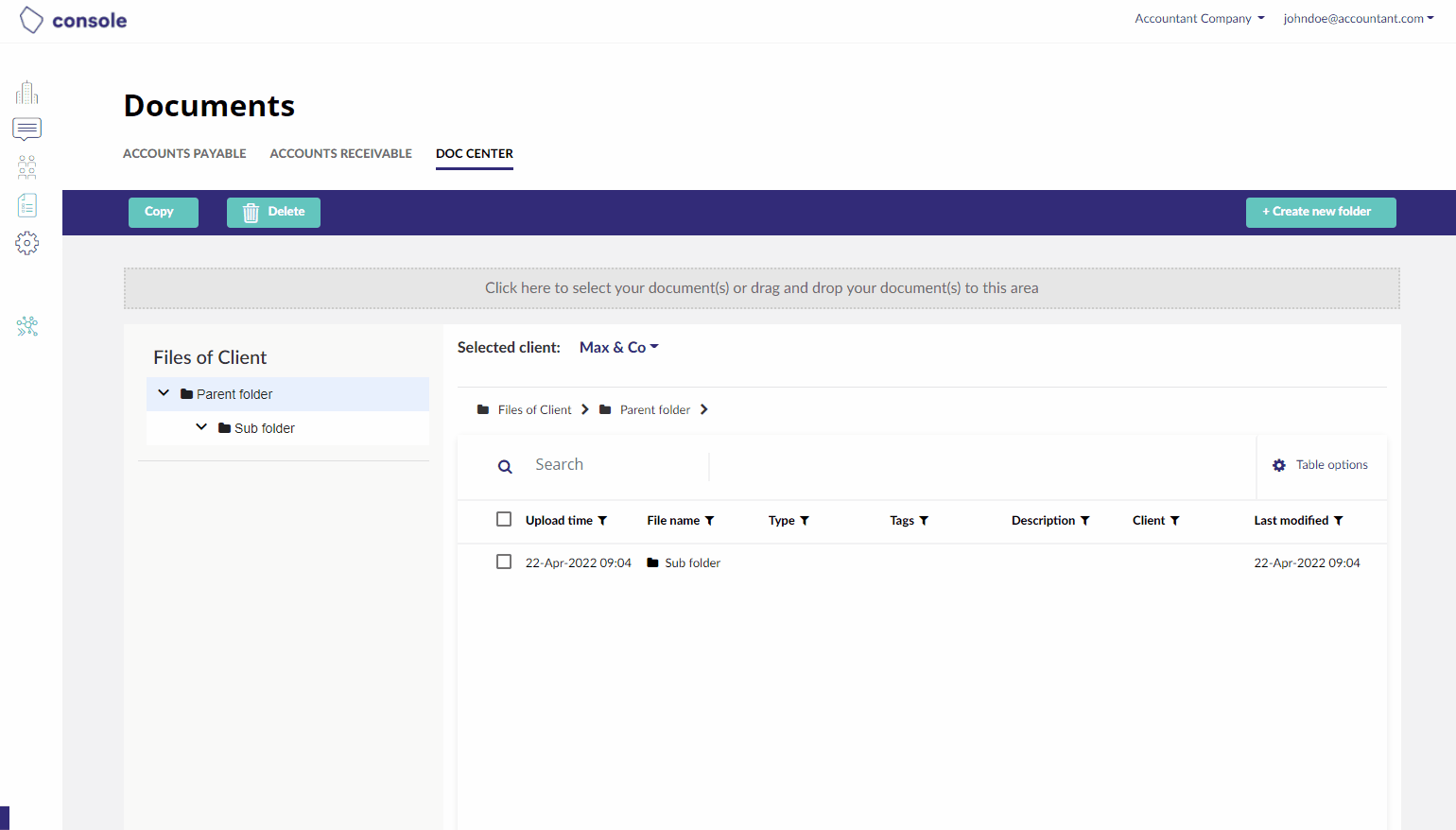 Open documents
Select a document
Click on Open
The document opens in a new tab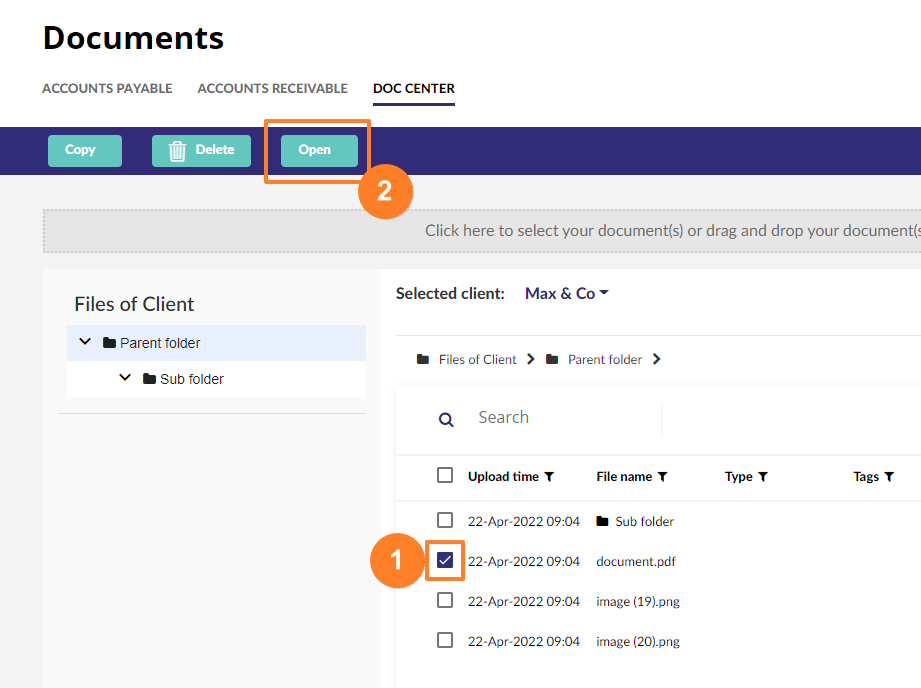 Move documents to a different folder
Select the document(s) you want to move
Click on Copy
Go to the folder where you want to move your document(s)
Click on Paste