Follow the instructions below if the Synqup authenticator won't start.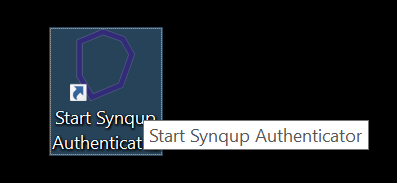 1. Download the attached file SynqupAuthenticator_SafeMode.bat.txt
2. Move the file to the installation folder, by default under C: \Program Files (X86)\Synqup\
3. Change the .txt file extension to .bat. The name of the file will then be as follows: SynqupAuthenticator_SafeMode.bat
4. Double-click the .bat file. The Synqup authenticator should now start.
For questions or comments, contact support@billtobox.com .