Table of contents:
Accounts payable
You can add comments to your accounts payable to provide important information to other Billtobox users or your accountant.
Go to the Comments tab, type your comment and click the Add button.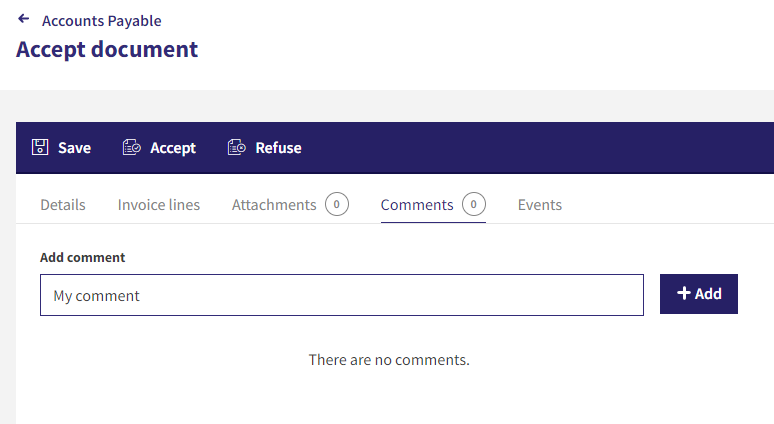 When a comment has been added, it appears under the comments menu. You can tell comments have been added from your in-progress list thanks to the icon next to the invoice.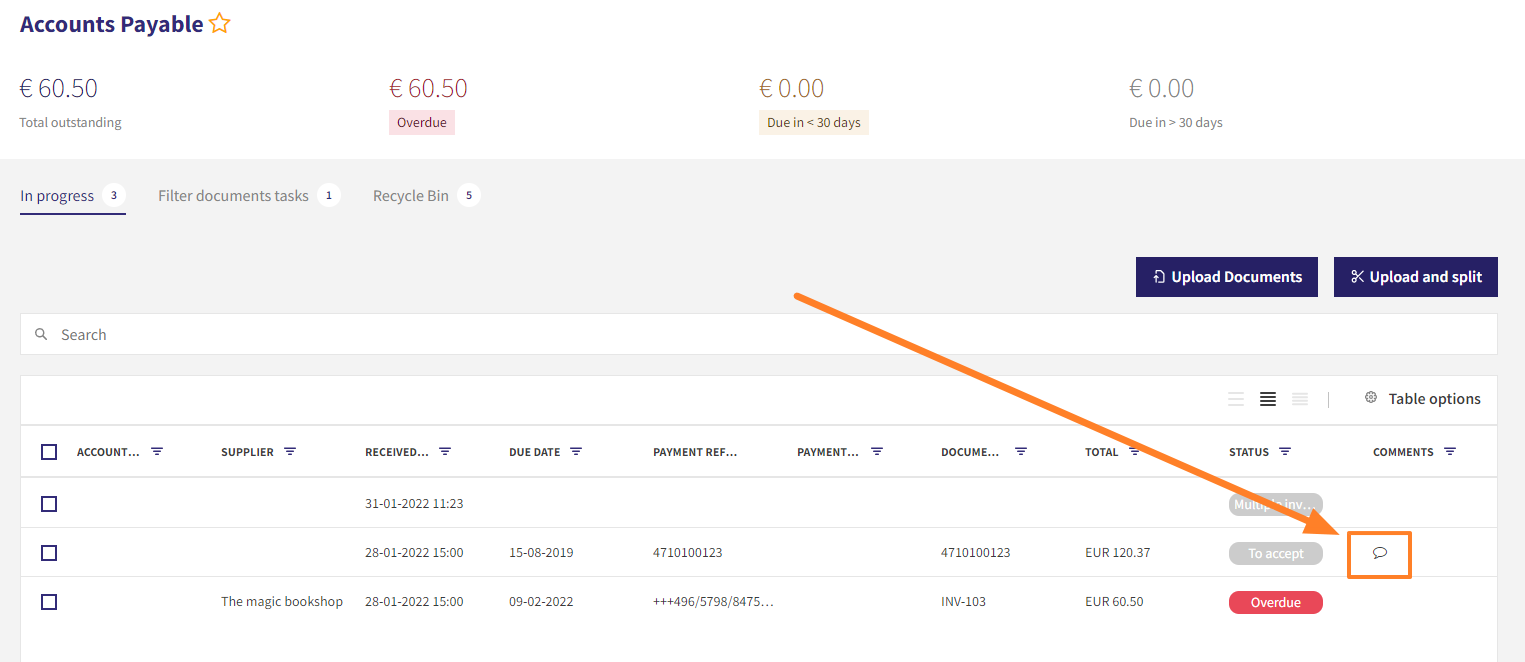 Accounts receivable
There are 2 types of comments on accounts receivable:
Internal comments (which you can also choose to share with your accountant)
Comments that appear on the invoices sent to your customers (when these invoices are created with Billtobox's DIY tool)
Internal comments work just like the comments of an account payable.
To add a comment visible to your customer:
You can add a standard comment, meaning it will appear on all outgoing invoices created with Billtobox's DIY invoice creation tool. To set this up, go to:

Settings



Outbound


Create invoices online


Default comment on all invoices



When creating outgoing invoices, you can also add comments on individual invoices

No matter which method you use, the comment will be displayed as follows on your customer's invoice: