When looking to import an invoice to your Banqup through e-mail but you don't see it in your in-progress list, it probably landed in the Filter documents tasks tab.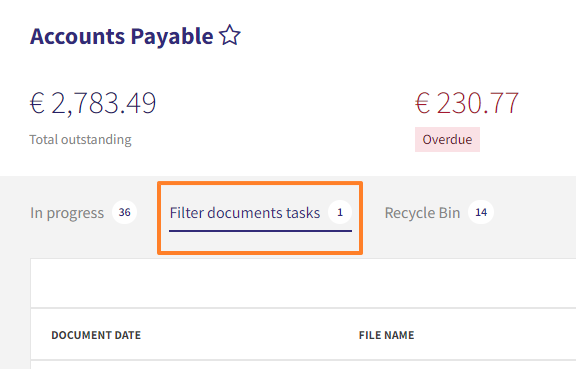 The explanation is that if your email signature contains an image (bigger than 100px by 50px), the system considers it as an attachment.
When this happens, simply go to your Accounts payable > Filter documents tasks and click on a document.
On the next screen, select Don't save next to your signature's image file and choose the other document's type (invoice, credit note, expense note) in order to import it.