How to register?
Go to https://platform.billtobox.be and click on Create an account!
You can enter your data manually or use a digital ID.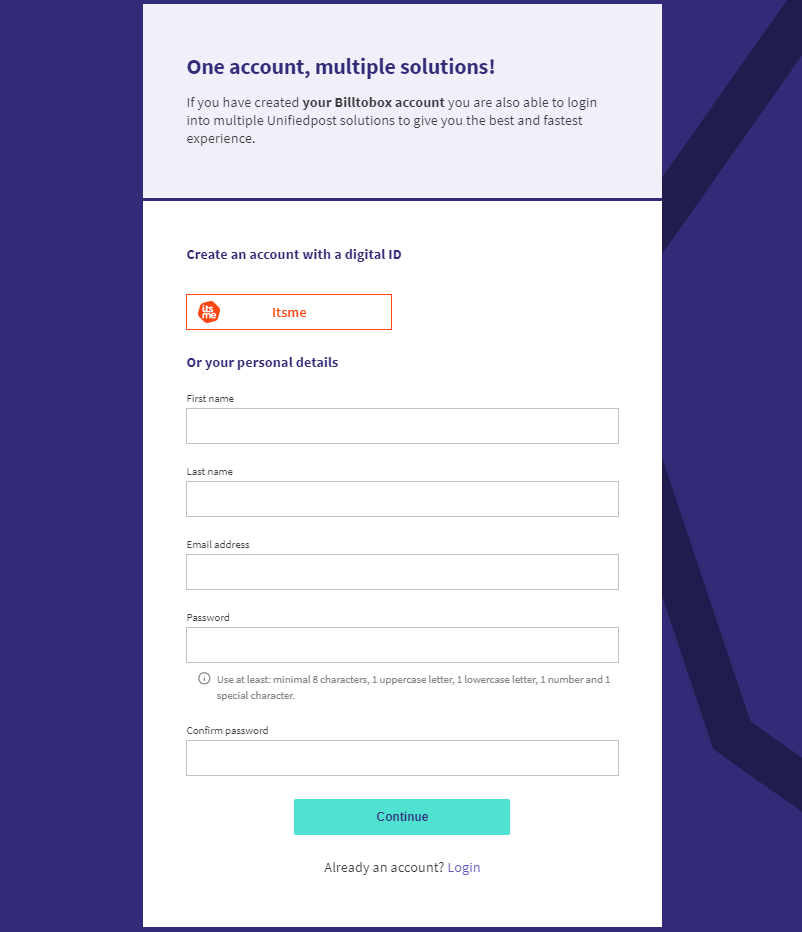 The next screen asks you to enter the verification code received in your mailbox.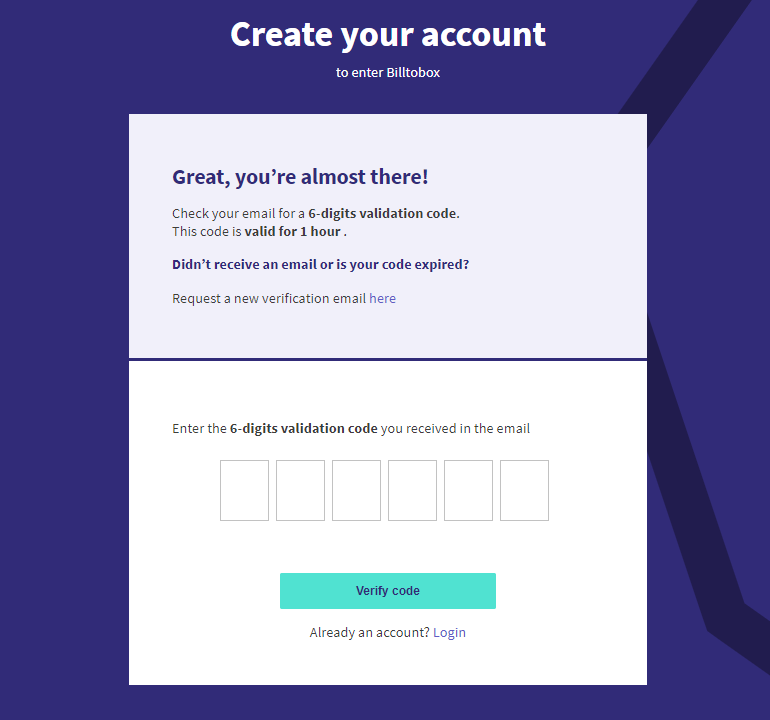 After verification, you will be able to search for your company by VAT, BCE number or its name.
If your business is found, confirm that the information displayed is correct. If your business is not found, fill in its details. Then click on Continue.
Once your business is approved, you will receive a confirmation email and will be able to use your Billtobox account!