Table of contents: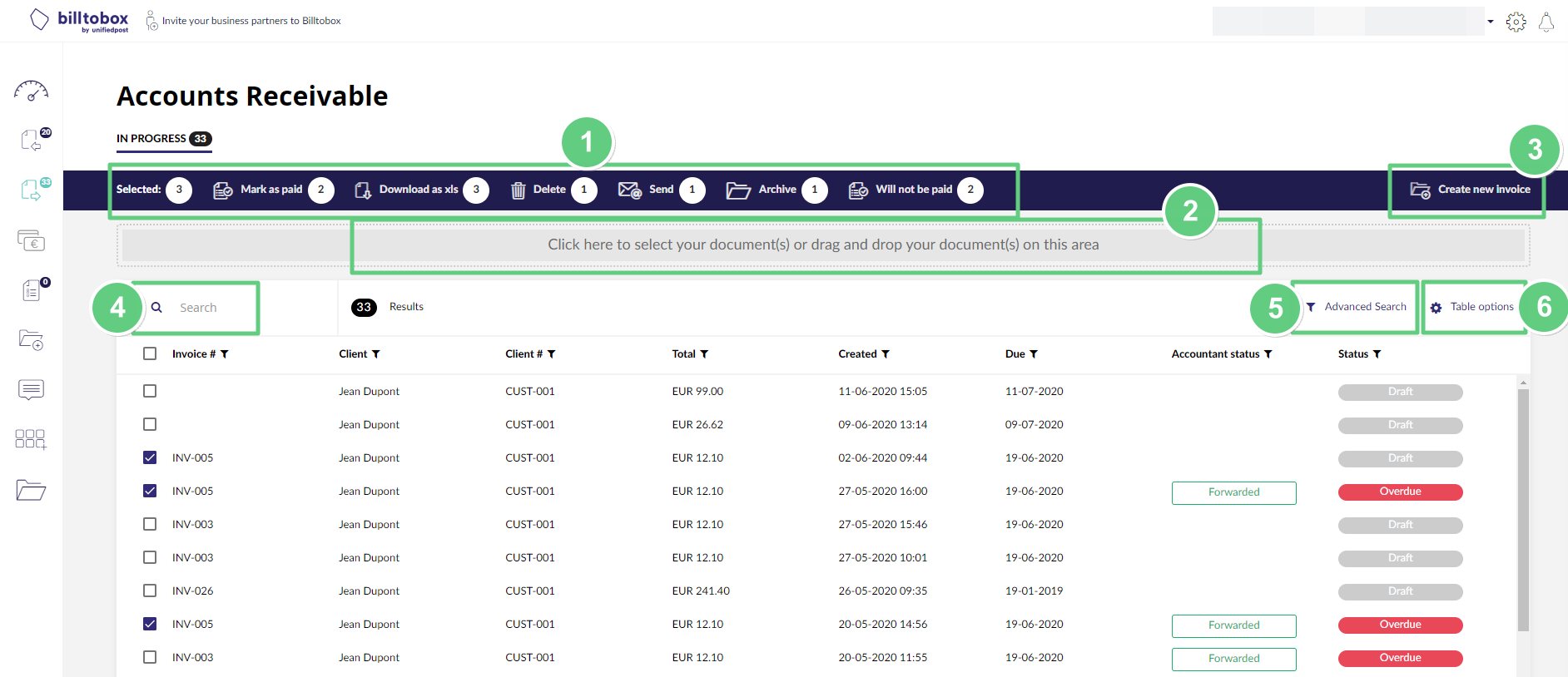 1) Bulk actions
When you select one or more invoices from your list, these buttons let you perform an action on all selected documents.
2) Create a new invoice
Create your outgoing invoices in less than 60 seconds on the platform and send them to your clients in 1 click.
3) Invoice import area
Drag & drop your files into this area to import them or simply click anywhere in the area to open the file explorer.
4) Search
You can search for documents on the:
Invoice number
Supplier name
Client number
Unique Document Reference (UDR)
5) Advanced search
The advanced search allows you to find an invoice very easily by searching for any data contained in an invoice. For example, you can search for an invoice by date, amount, supplier, status, etc.
6) Table options
Choose which columns you want to display and find the information you need at a glance.