To manage your admin work and quickly see which invoices have already been paid, you can mark them as paid.
There are two ways to do it:
After an account payable has been accepted or after an account receivable has been delivered:
After accepting an account payable, the status indicates the number of days before its due date.
To mark an invoice (or a batch of invoices) as paid:
Go to the Accounts Payable menu
Select the invoice(s) you want to mark as paid and click the Mark as paid button.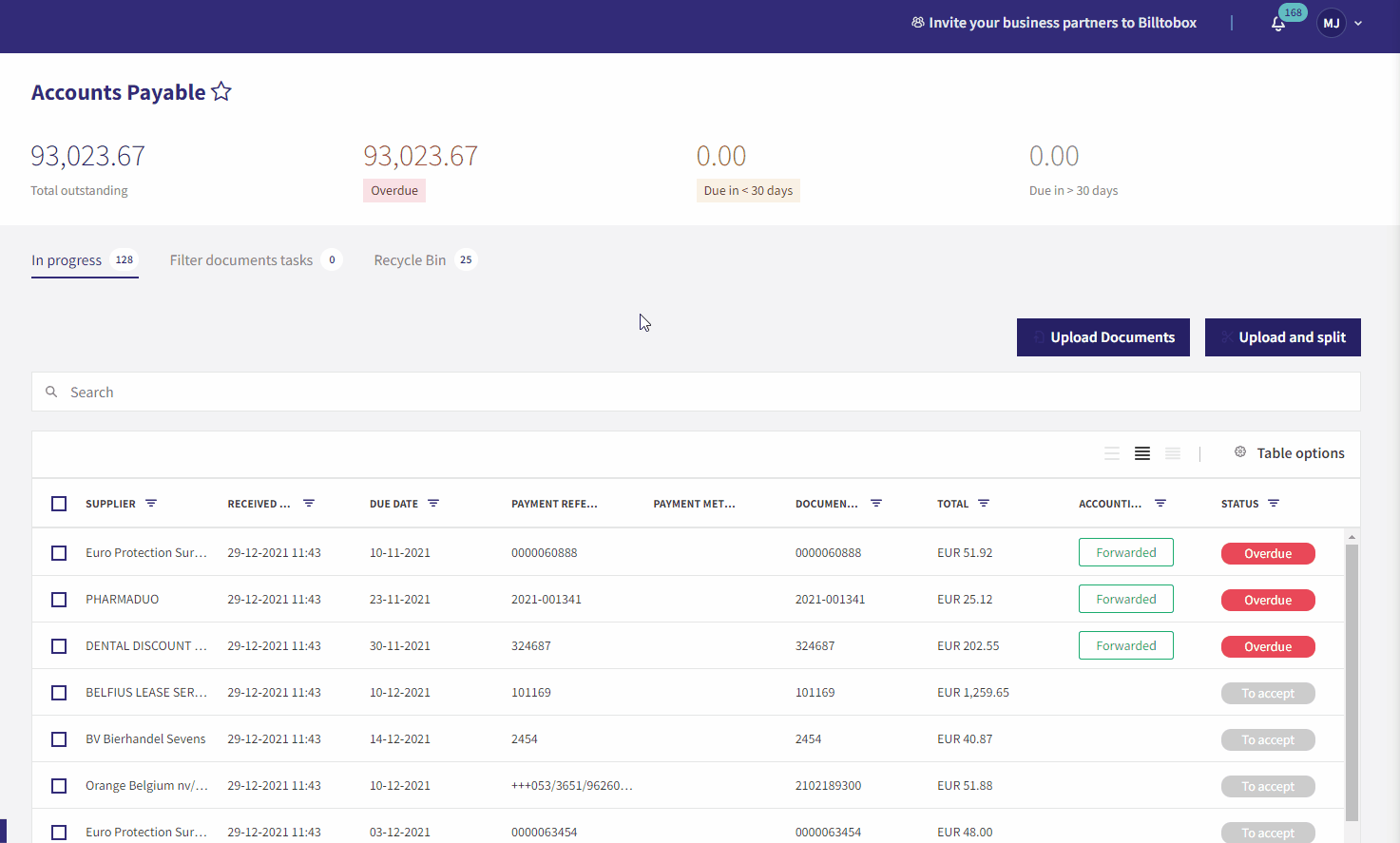 The mark as paid invoices disappear from the In progress list, you will find them in the archive with the 'Paid' status.
Note: to mark an invoice as paid, the user must have the Enter payments role enabled. This role can be enabled in Settings > Users > PAYMENT STATUS ACCOUNTS PAYABLE AND ACCOUNTS RECEIVABLE > Enter payments.

Accounts Payable are archived when accepted, regardless of the payment status. More importantly, as long as the Accounting App is active, they get forwarded automatically to your accountant.
Invoices can also be marked as paid from the details page.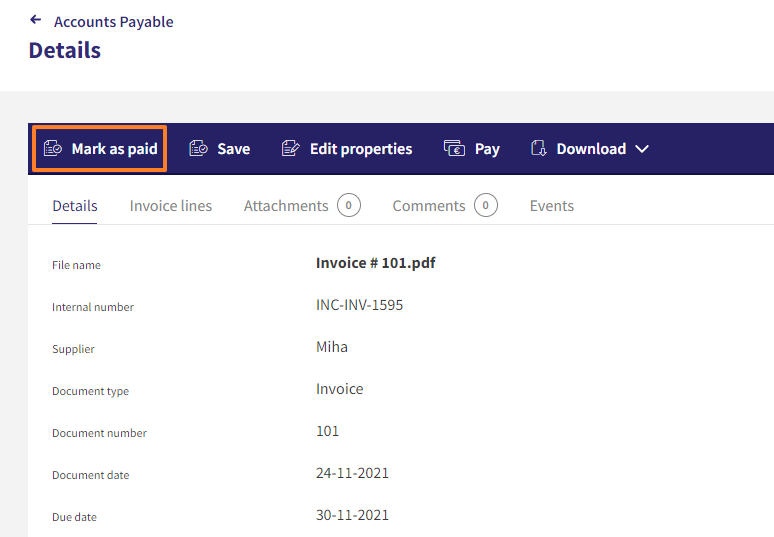 Note: you can also indicate the payment method used.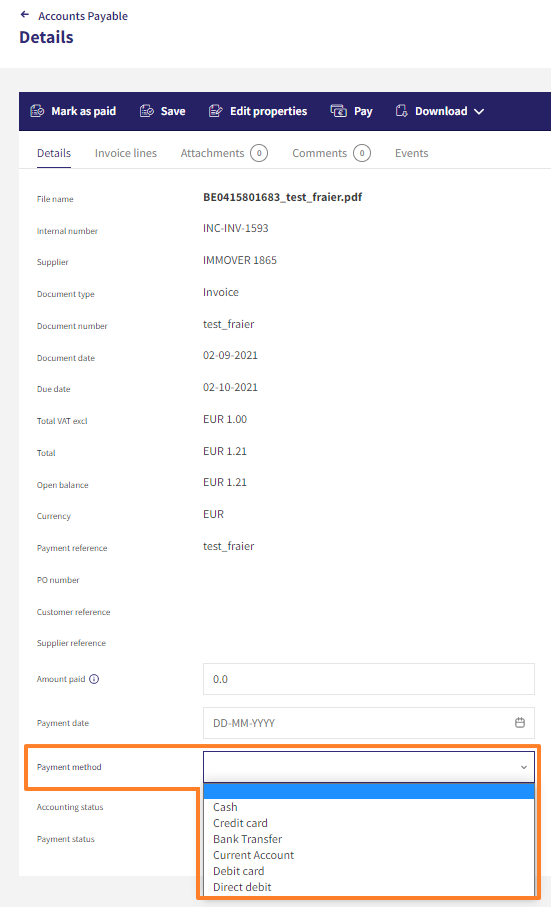 What about partial payments?
You can indicate that an invoice has been partially paid by entering the already paid amount in the 'Amount paid' field and when it was paid. You'll also need to indicate the payment date before saving.
Warning: for partial payments, you will have to click on Save and not on Mark as paid.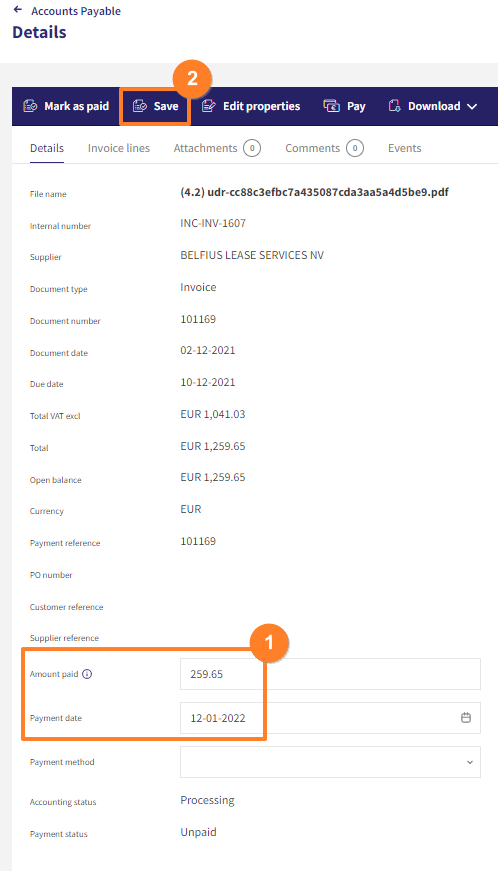 The status in the archive then changes to Partially paid.