The same user can be linked to several companies. If the same email address is used for several accounts, the user can switch from one account to another by clicking on the name of the company at the top of the screen: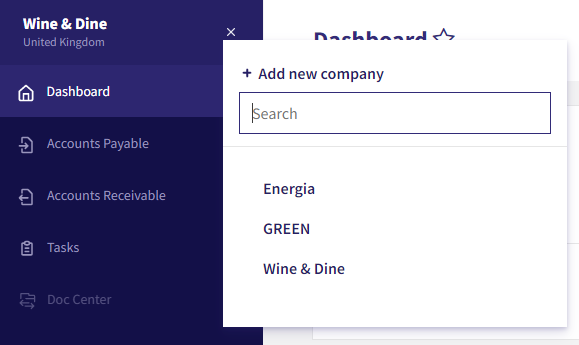 Note: a user who already has a Banqup account will not have to register again. A new business can be added via the menu pictured above.
If you are invited by a user from another Banqup company, you will simply receive an email invitation to access that company's account.