When receiving an e-mail with several documents attached, Billtobox needs your help to sort these documents. Therefore, these documents fall under the Filter documents tasks tab instead of your in-progress list.
Filter documents tasks allow you to sort through the incoming documents received in an email and to tell if they're an invoice, a credit note, an attachment or if they shouldn't be imported.
Note: to be allowed to sort such documents, a user must have the following role enabled:

Where do I find the documents that need to be filtered?
Accounts payable menu > Filter documents tasks tab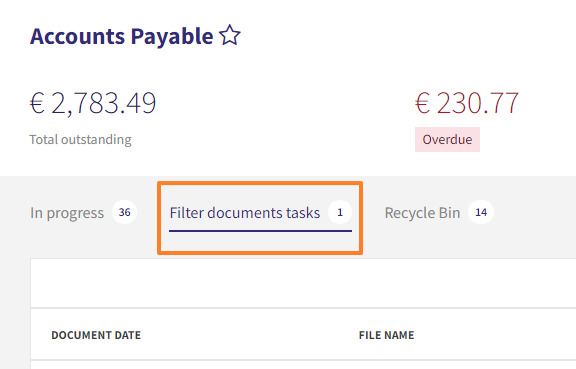 How does it work?
A list of documents awaiting filtering appears. By clicking on any of them, the detail page appears.
From there you can see all the documents that were attached to the email and specify the type of each document: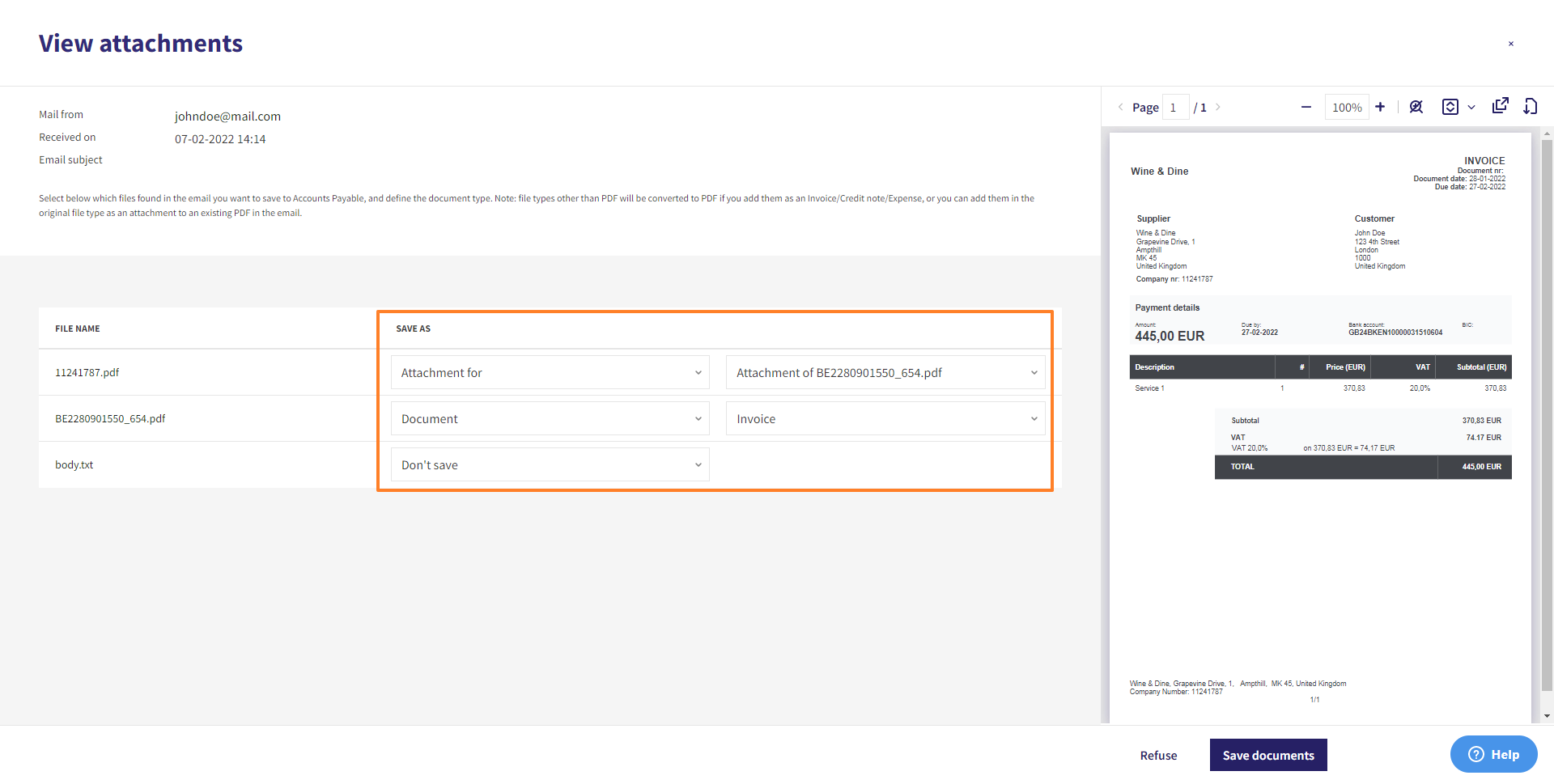 Document types:
Invoice
Credit note
Expense
Attachment
Do not import

Notes:
PNG and JPEG files will be converted to PDF.
PDF files can be previewed
Only PDF files (including image files that were converted) and UBL files can be defined as an invoice, credit note or expense. Files in other formats (Word, Excel, ...) will always be considered attachments.


Example:

an email with a PDF file and a Word file attached does NOT create a filter task. The PDF will be defined as an invoice, the Word file as an attachment.
Actions:
Refuse: documents are rejected. The user can inform the sender why he rejected the documents and he can decide to blacklist the sender's email address in order not to receive any other documents from that address.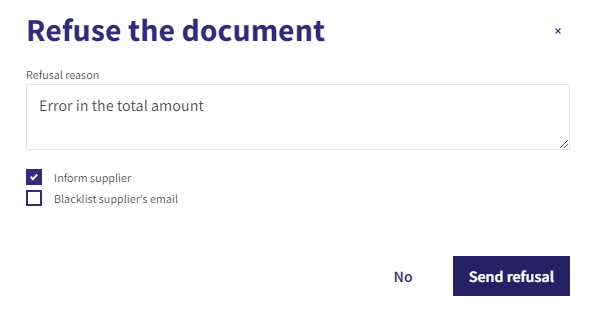 Save: after choosing each document's type, the documents are imported. They appear in your in-progress list.