Go to Customers & Supplier then click on the customer you want to edit.

The customer's file appears.
Edit the information
Edit your customer's information in his file and confirm your changes by clicking on Save.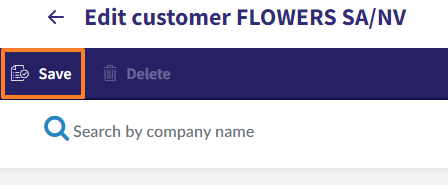 Delete the customer
To delete a customer, click the Delete button in the customer's file.