Table of contents:
Editing a supplier from your list of suppliers
Go to the Customers & Suppliers menu

Click on the Suppliers tab

Click on the supplier you want to edit


Add, update or remove information then click on Save


Editing a supplier from an Account Payable's details
From the details of an invoice, you can edit the supplier's information by clicking on the icon shown in the picture below: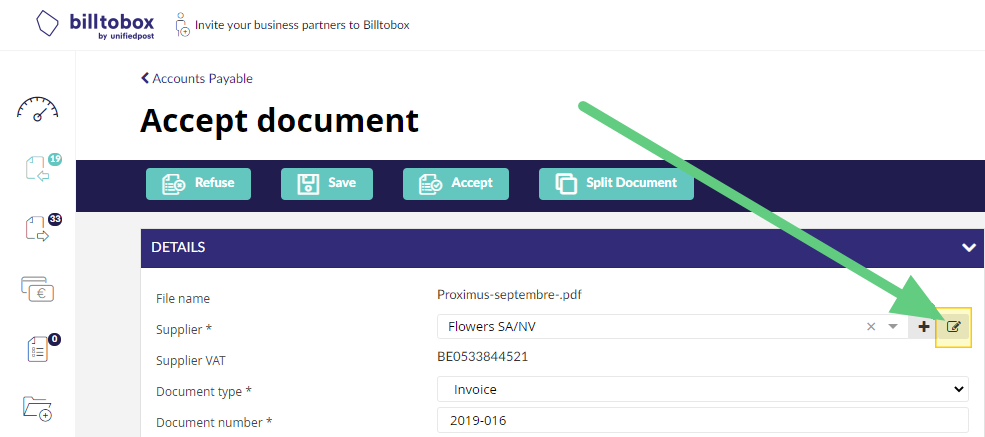 As you click, the supplier's information pops up and you can edit it as you please: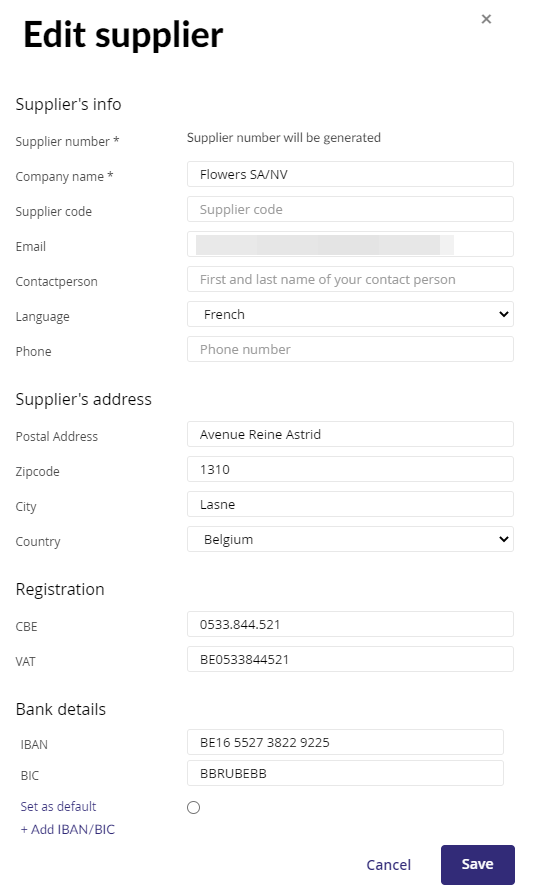 Edit a supplier's name
When editing a supplier's name, it will only be applied to new documents and documents that haven't been accepted yet.
You can still update the supplier's name of an archived document by going to the document's details in the archive and then clicking the

button. That will allow you to choose to update the document with the supplier's new name.
Click Save.
You will be prompted to give a reason for the update: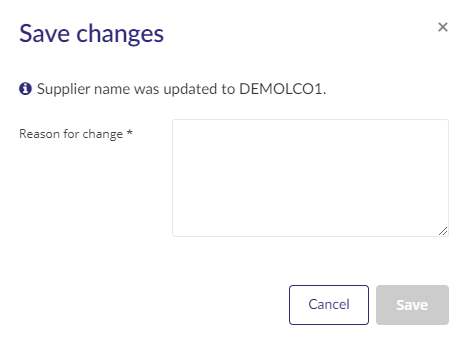 After saving, the change will be recorded in the events: