Table of contents:
The different delivery channels
When importing or creating a sales invoice in Billtobox, while in 'Draft' status you can go to the document's details and choose which channel to deliver the invoice through.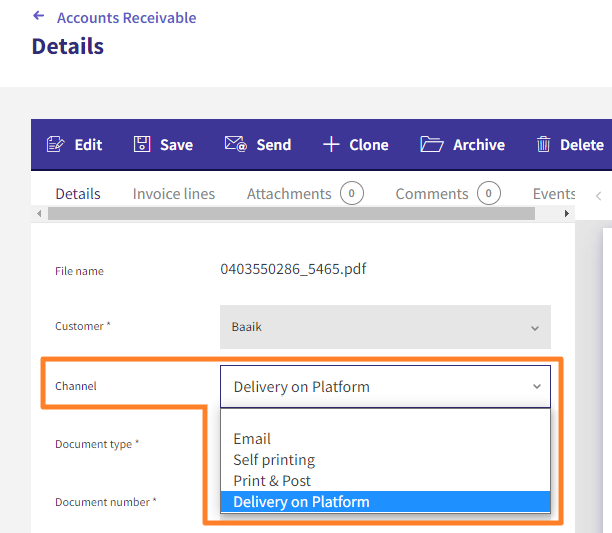 E-mail → your customer receives the invoice through email
Self printing → you take care of the printing and delivery of the invoice yourself
Print & Post → Billtobox takes care of the printing and delivery of the invoice by post
Delivery on Platform → your customer is also a member of the platform, the invoice will be sent straight to their account
Don't forget to save.
Note: when your client is also a member of the platform, and they've set up a preferred delivery channel, you'll be asked to choose to use their preference (overwrite channel) or to keep the delivery channel (keep my preference) you set up when creating the customer.

Assigning a default delivery channel to a client
Choosing a default delivery channel for all new clients
You can assign a default delivery channel to each new customer added to the platform. To do so, go to your Settings > Automation > Default delivery channel of new clients
This setting will be used for both manual and automatic creation of customers and only applies to new customers, existing customers will not be affected.
Assigning a delivery channel to an existing client
Go to the Customers & Suppliers menu > click on a chosen customer > Channel > choose the channel you want to deliver your invoices through for this client > Save.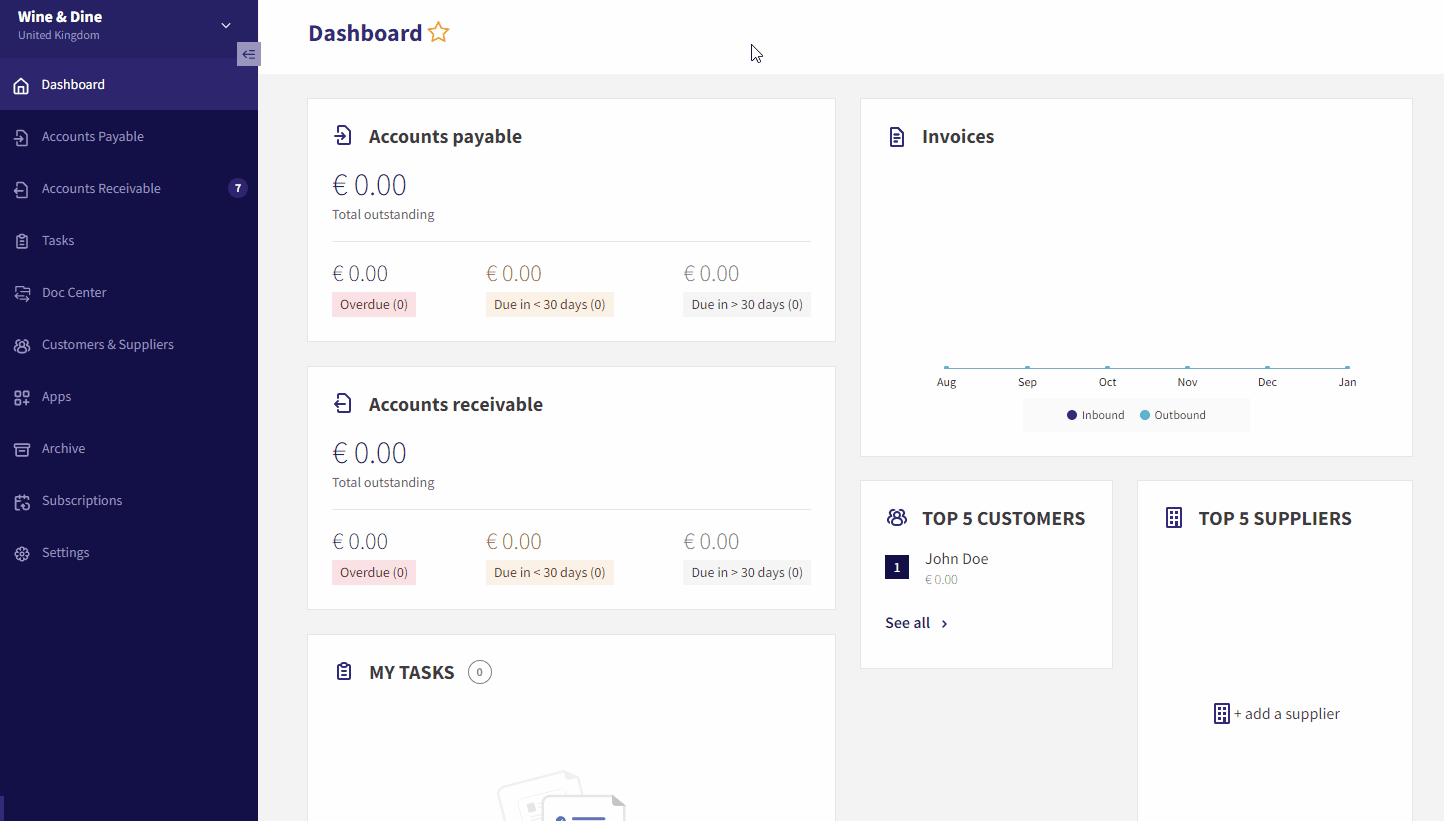 Note: if some of your customers are also members of the platform, delivery will take place on the platform itself.
Sending invoices
Whether you create your invoices from Billtobox's DIY invoice creation tool or you import them, you will be able to send your invoices to your customers from Billtobox.
Simply select the invoices you want to send (one or several at a time) and click the Send button.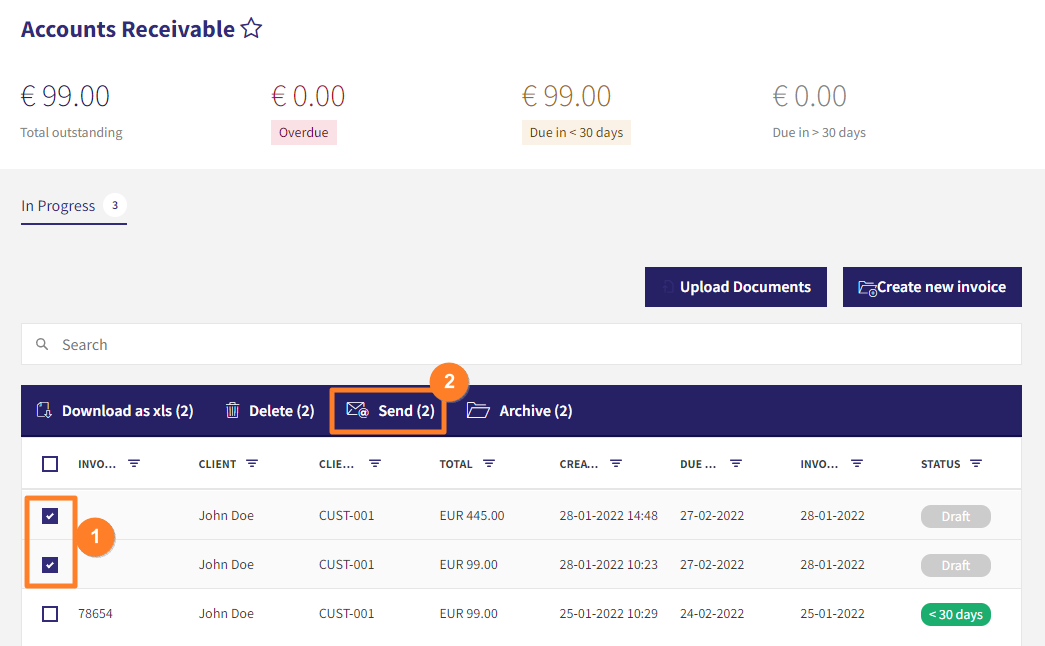 The status switches to Delivery pending.

Once the invoice is delivered, the status switches to how long is left before the due date.