Billtobox is a complete platform that facilitates the reception, sending, processing and archiving of all your documents.
When different companies use Billtobox, documents can be exchanged between these companies directly on the platform.
If they are both members of the platform, company A sends an invoice to company B, company B receives it directly in its Billtobox account, without doing anything.
That's what we call intra-community delivery. The documents are exchanged within the platform.
But don't worry, that does not mean that anything can simply land in your Billtobox. You always remain in control over incoming documents thanks to the accept/refuse invoices feature.
How do I know if a supplier or customer uses the platform?
Each of your contacts is matched on the VAT number. If this number matches a company using the platform, a small logo appears next to its name.
Here's what it looks like in the list of suppliers: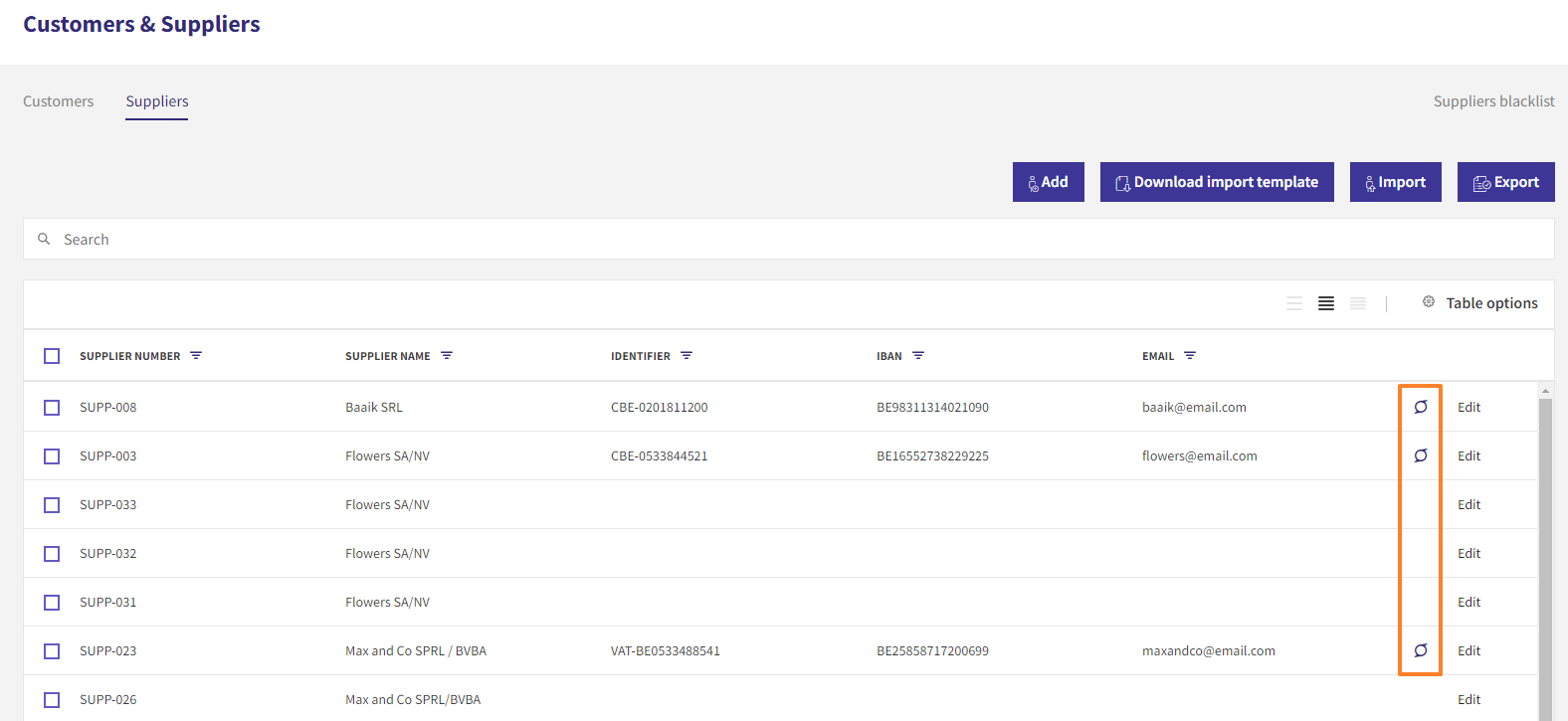 And here on the individual supplier's file: