When you go to the details page of an invoice, you have the possibility to add comments.
If you want to share these comments with your accountant, you can attach them to the PDF invoice.
To set this up, go to your Settings > Inbound > Share with accountant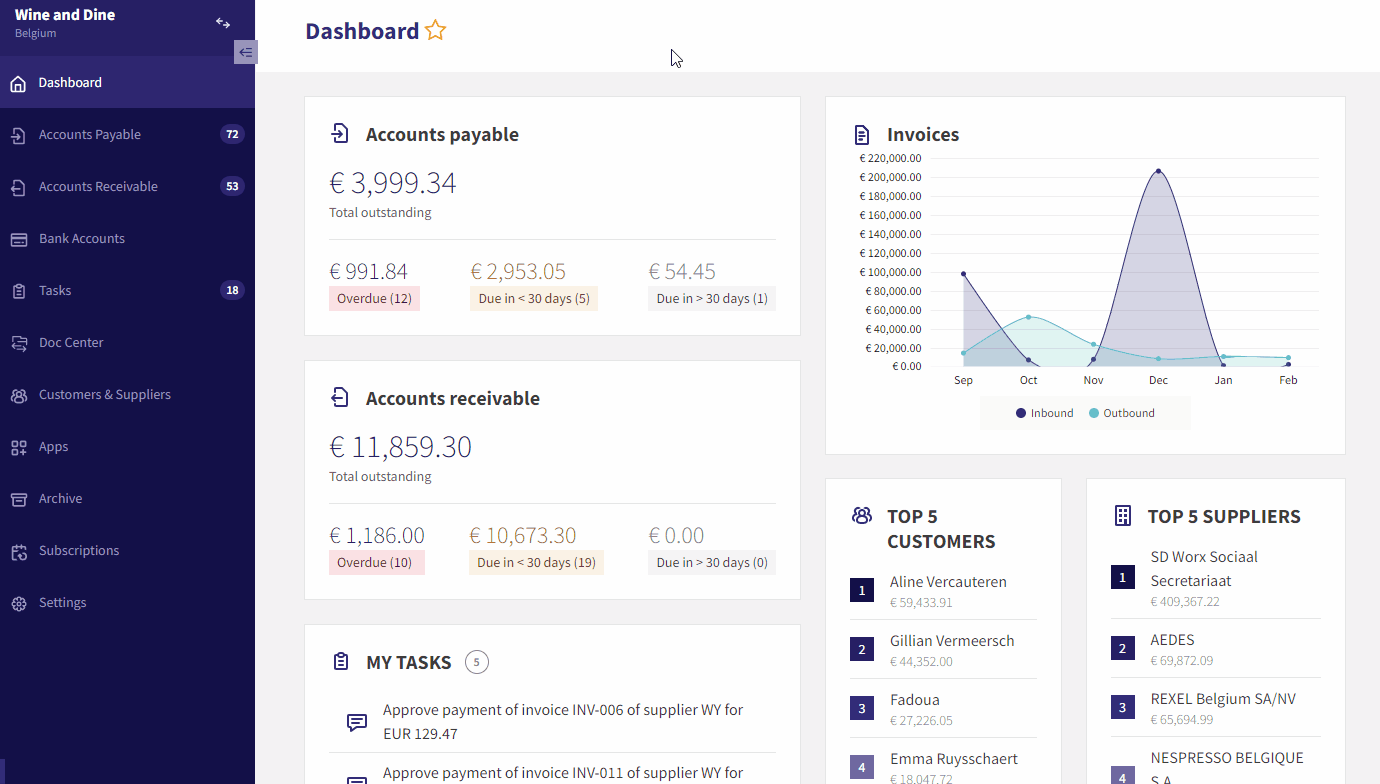 From here you can choose to include the comments on the first or last page of the invoice's PDF.

When adding a comment, you can always decide if you want to share it with your accountant by (un)ticking the box Share the comment with your accountant in the pdf.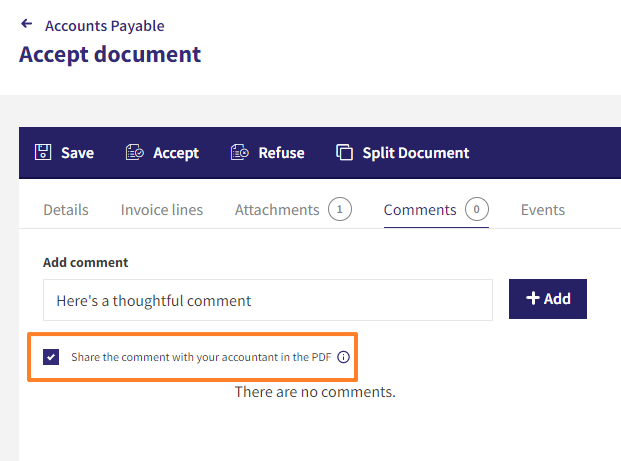 Note: any comment you want to share with your accountant must be added before the invoice gets archived (i.e. before accepting a purchase invoice or before sending the customer a sales invoice). Comments added after archiving will always remain internal, therefore not visible to the accountant.